Wednesday, 07 September 2016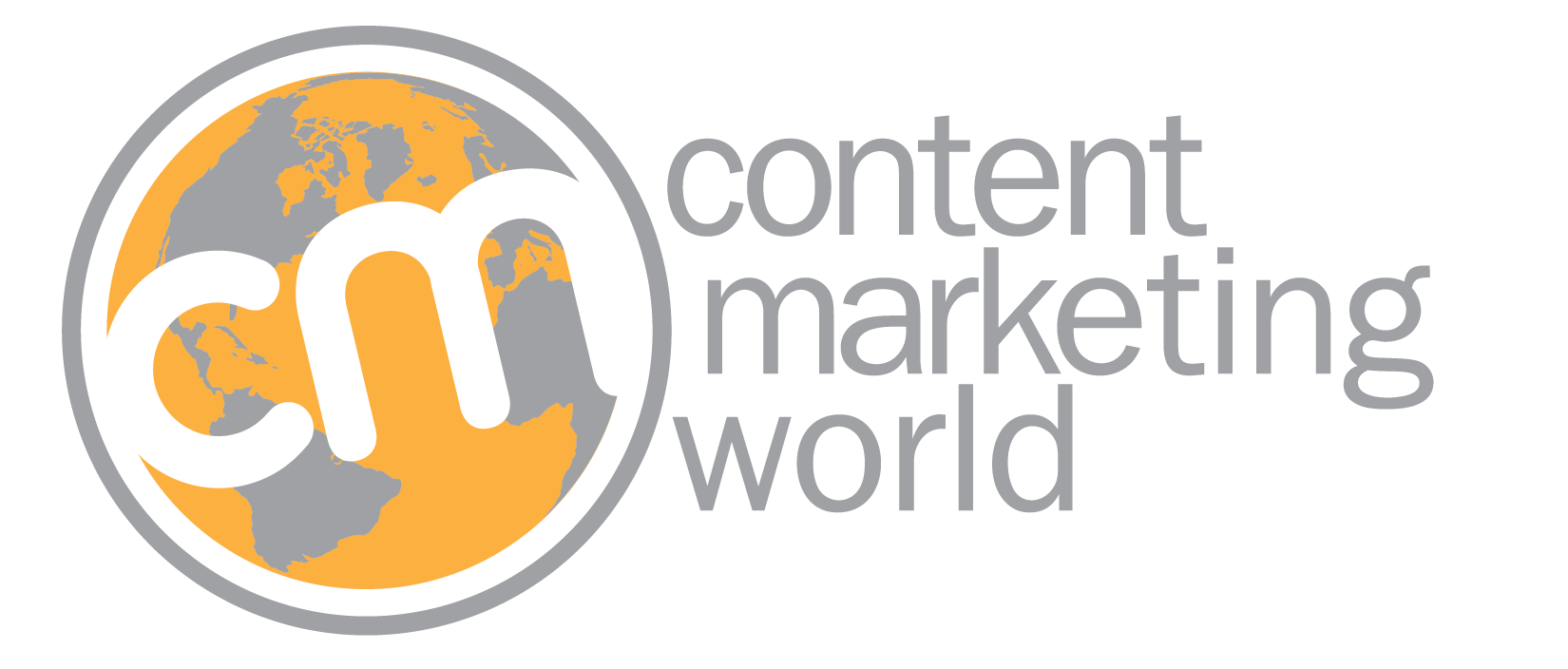 Cleveland, You Rock!
The TruScribe crew is in Cleveland, Ohio for Content Marketing World and we're ready to rock and roll with our content marketing solutions. We're looking forward to Wednesday's sessions on everything from "Content Repurposing on Steroids" by Arnie Kuenn to "Survival Skills for Enterprise Content Strategists" by Lisa Welchman and more. With CMW's impressive list of speakers, it's guaranteed to be a productive content-learning extravaganza.
When the floor opens tomorrow, we invite you to stop by Booth #7 and meet the TruScribe team. We're friendly, great conversationalists, even better listeners, and have a passion for content solutions. And you'll find out how our fully-produced whiteboard videos make content quickly engaging and well remembered.  Not to mention, we have some pretty cool TruScribe whiteboard markers you may want to check out — because who doesn't love a good marker?
See you at Content Marketing World!
Wednesday, 26 August 2015
We are a month away from DevLearn 2015, the world's largest learning technology expo held every year in Las Vegas. If you're going, great! I hope you will stop by our booth and say hello (#220) If you're on the fence, let me give you a few reasons why I think you should go.
Professional Reasons
First, it's important to weigh the value to you from a standpoint of problem-solving:
What's Coming Next – New learning technologies are rapidly being developed. Because DevLearn focuses on technology, the latest trends and innovations will be showcased there. Even if your organization isn't able to implement the latest and greatest, it's important for you to know where the industry is heading to give clear vision when your organization is ready for change. Start at DevLearn if you want to be a thought leader in learning technologies within your organization.
eLearning Standard – Every learning organization is trying to provide online access to course material and content in some fashion. This isn't just about technology, it's about the learning experience and objectives. The technologies allow us to think differently about how people are learning synchronously, asynchronously and over distance. The standard is always changing as to what can be accomplished.
Tools Upgrade – If you are using any kind of learning technology like your learning management system or content creation tools, then representatives from that organization are likely to attend DevLearn. Visit them at their booth or schedule a conversation ahead of time so you can learn about what's coming next. There are also opportunities to compare them to other companies out there. If your provider is not attending DevLearn, you may want to ask how they keep up with industry trends and standards when their competitors are there, unveiling new capabilities.
Personal Reasons
There are also reasons to go that may be harder to justify. These reasons are intrinsic, they don't solve clear practical issues, but are important nonetheless:
Continuing Education – Most conferences provide a huge array of sessions and talks on topics that are interesting. The speakers are often your peers, trusted SMEs and thought leaders in the learning space. You may even want to think about speaking on a topic that you could teach others about. This can build your network and provide awareness of your company.
Industry Camaraderie – If you enjoy gathering with like minded individuals to celebrate and commiserate about the industry, DevLearn is a great opportunity. This advice is going to appeal to the more outgoing of you reading this, but in addition to expanding one's peer network, those peers can become a resource in one's career. Build a braintrust of learning professionals that you can lean on after the expo closes.
10,000 Foot View – It is always good to step outside our own boxes and see what's happening around the corner or to see what's happening at a macro-level. When we do that we see more opportunities for ourselves and for the organizations we serve. It is always worth obtaining greater perspective.
Lastly, I wanted to share why we are going to DevLearn 2015 in Las Vegas. TruScribe is the leading provider of whiteboard videos for training and development. For our videos to be successful in your organization we need to take other technologies into consideration. So one reason we go is to understand how our content should adapt in order to interact with the latest technologies.
We're also there to meet learning professionals like you to explore using whiteboard video in your media mix. Our Scribology method of creating videos is formulated for learning with a focus on learner engagement and information retention.
So please come see us at booth #220 at the show, or get in touch with us ahead of time.
[mk_title_box color="#d72226″ highlight_color="#999999″ highlight_opacity="0.3″ size="80″ line_height="120″ font_weight="inherit" margin_top="0″ margin_bottom="18″ font_family="none" align="center"]BOOTH #220[/mk_title_box]
---
---
For over thirty years, Weird Al Yankovic has been pointing a funhouse mirror at popular culture. This latest album, "Mandatory Fun" proves that out. When Al Yankovic asked TruScribe to point that goofy mirror at our own industry with a whiteboard video…well, you can see what was intended up above. 
Listen to "Mission Statement" and you can hear how it would be an easy fit at a corporate retreat meant to inspire and drive people to go forth and synergize. Harmonious drum circles and flowers distract you from plans for world domination.
---
Start of Collaboration
Working with Al was a lot of fun for our entire team. Our first meeting was just over a year ago, and so we had some time to let our creative juices flow. Each of our artists worked on the first 30 seconds of the lyrics and passed their drawings around to the rest of our team to evaluate. The group lifted up Brian Wisniewski to be the lead artist on the project, but when you watch the video, you can see that there was more than one hand involved.
---
A Few Whiteboard Tricks
When we sent over initial ideas on all the new tricks and experiments we had in mind for the project, Al urged us to keep it simple. One of the new tricks we did get to use was having multiple hands draw in front of the camera so we could draw images and lyrics at the same time.
Most of our videos use black and one other color as an accent color to simply signify an important part of the video. Early on, we knew we wanted a psychedelic section to make the corporate speak feel like a bit of a trip (do you want to tie that back to the era the song hails from??). For that section we wanted to use lots of color. To achieve the right effect, we used a trick that we've not seen anyone else use.
This technique is something we developed for color matching to corporate brand guides. A bit of green marker, and the world is a rainbow.
TruScribe videos are 100% hand-drawn, but a few cheats aren't bad.
---
Seeing the Humor
We're certain that this parody is going to get some mixed reviews from our clients. This language appears in our videos all the time, and we know that the instructional designers, trainers, and marketers out there will have a laugh with us. As with most forms of humor, it speaks to a bit of truth that we can all learn from. You can use all the jargon and cultural speak you want, but if the message behind it and the actions you take to support it aren't authentic, people won't trust it.
---
Our Experience
The TruScribe team lastly wants to thank Al and everyone on his team for including us in this project. Our memories, and this video, will always be a part of our story. Al, we wish you all the best with "Mandatory Fun" and look forward to looking into the funhouse mirror again.
Creative Director: Eric Oakland
Producer: Bessie Cherry
Artist: Brian Wisniewski
Editor: Aaron Williams
Support: The Whole TruScribe Team
---